Easy Small Apartment Laundry Solutions In Carmel

You're ecstatic your new apartment has its own laundry hookups. No more having to wait on neighbors to be finished with the community washers and dryers or hauling sacks of clothing down to the coin laundry. But you've noticed one small issue. Your compact laundry room doesn't have much room for anything else. Would you like to know how to optimize your restricted space? Explore these simple small apartment laundry solutions in Carmel.
Suggestions For Optimizing Your Small Apartment Laundry Closet in Carmel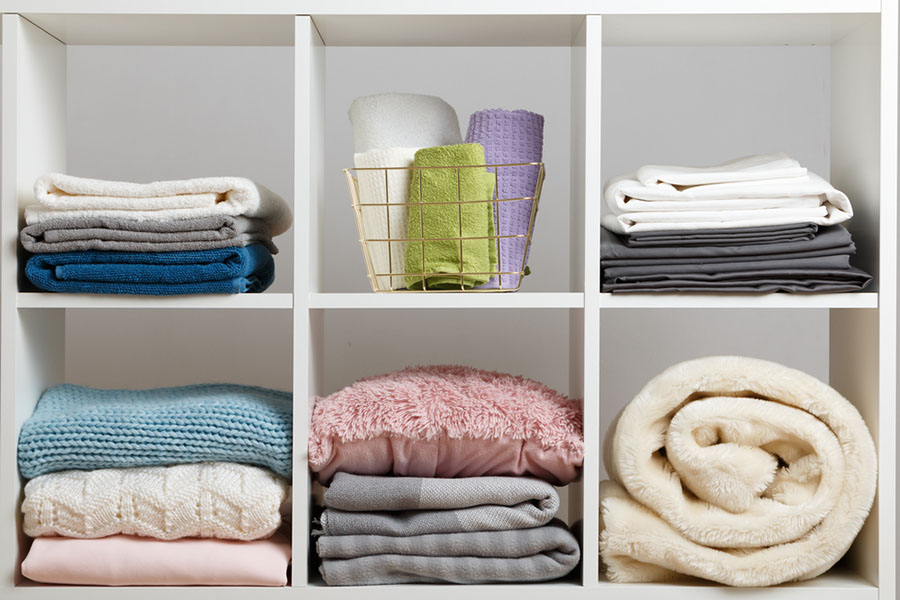 When making your list of must-have amenities, a laundry area was right at the top. But now that you have one, you're worried about where to put all your supplies. Even though the area may be tight, you are able to make it work with the following suggestions:
Vertical shelving: In close spots, you might want to think vertically. A nice tall shelving unit is usually a great choice for a laundry closet or compact laundry room. Even though they may only be five or six inches in width, you'll get a nice amount of space for your detergents and sprays. You could even benefit from a little extra shelving space for regular cleaning supplies.
Movable storage: You know that small amount of space you have close to your dryer or washing machine (or perhaps in the middle of them)? There are actually portable laundry storage carts planned particularly for those spots. Made approximately five wide, these helpful small apartment laundry closet solutions in Carmel can squeeze in just about any location. And they're perfect for storing your detergent, dryer sheets, stain remover, and other items.
Over-the-door ironing board with iron rest: You know the ironing board that's still standing against the wall of your living room? There's a better spot for it. An over-the-door holder is an ideal, space-saving solution. It's reasonably priced, a breeze to install, and most are sold with a convenient compartment for your iron and starch spray. Fetching your ironing board and getting ready for an exciting evening in your new community couldn't be easier.
Curtains: Does your little laundry nook not include a door? Some budget-friendly curtains will be able to seal the area when you're not using it. Thanks to a practically countless number of styles and colors, you'll be able to discover curtains that complement your decor. Utilize a pressure-mounted bathroom rod to hold them up. And when you're doing laundry and want somewhere to hang clothes, guess what you can use?
Baskets: Metal shelving is a customary part of laundry areas. While handy, it also tends to make things fall over when they're not set exactly right. Rather than having a jumbled pile of tipped-over containers of bleach and detergent, use baskets. They'll assist you in keeping things tidy, and they are attractive too!
Discover An Apartment With A Laundry Room In Carmel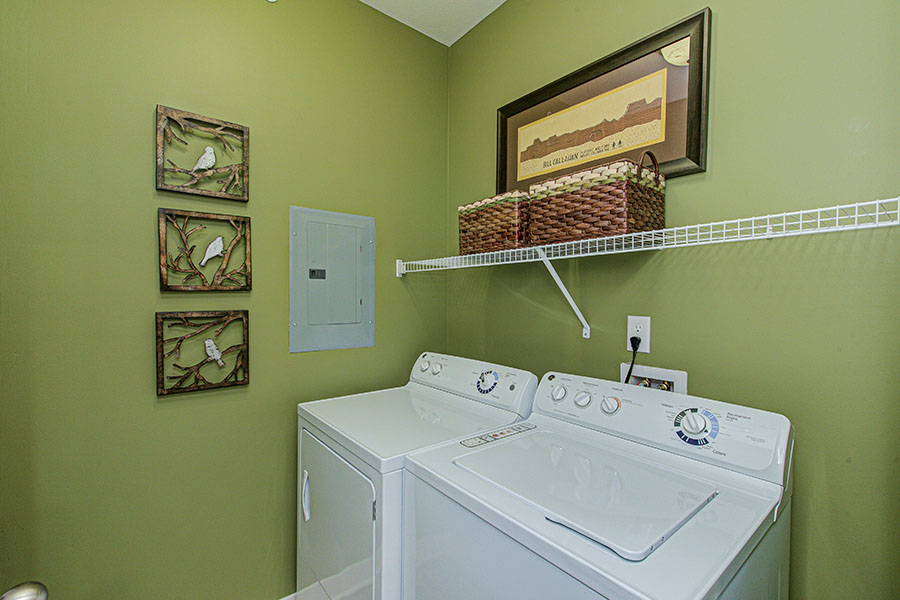 Now that you know how to make the most of your laundry room, it's time to find an apartment that has one! North Haven Apartments has generous apartments with the included laundry connections you want. You'll also find a selection of other excellent amenities in this sought-after community. Reach out to 317-350-1875 to talk with a helpful leasing specialist or simply schedule a tour to start exploring.