Ways To Childproof Your Apartment In Carmel

You could have little ones in your family or a baby coming soon. Or perhaps you frequently host friends or family members with youngsters. Whatever the case may be, if you expect to have little kids in your Carmel apartment, you'll need to do a little childproofing to ensure everyone's safety. Here are some suggestions to childproof your apartment in Carmel.
Childproof Your Apartment In Carmel By Moving Dangerous Items Out Of Reach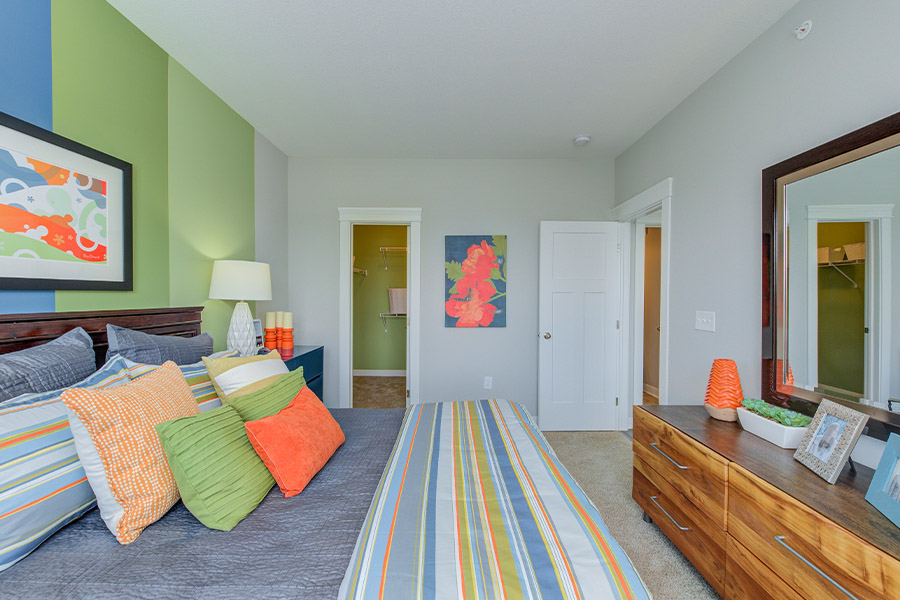 Small children are curious and try to touch everything. The starting point to childproofing an apartment in Carmel is to place potentially hazardous or breakable things in unreachable spots. Walk around your apartment seeking out items a kid shouldn't play with and relocate all of them. That includes
Anything sharp.
Any hazardous materials.
Chains or cords on blinds and other things that pose a strangulation hazard.
Breakable keepsakes.
Important documents.
Vases and other filled containers.
Items that could be deemed good to eat but aren't, like medicine or your pet's water and food.
Bookcases or other unsecured items that a child could bring down on top of himself.
Writing utensils.
Utilize Locking Devices To Stop Toddlers From Rummaging Through Cabinets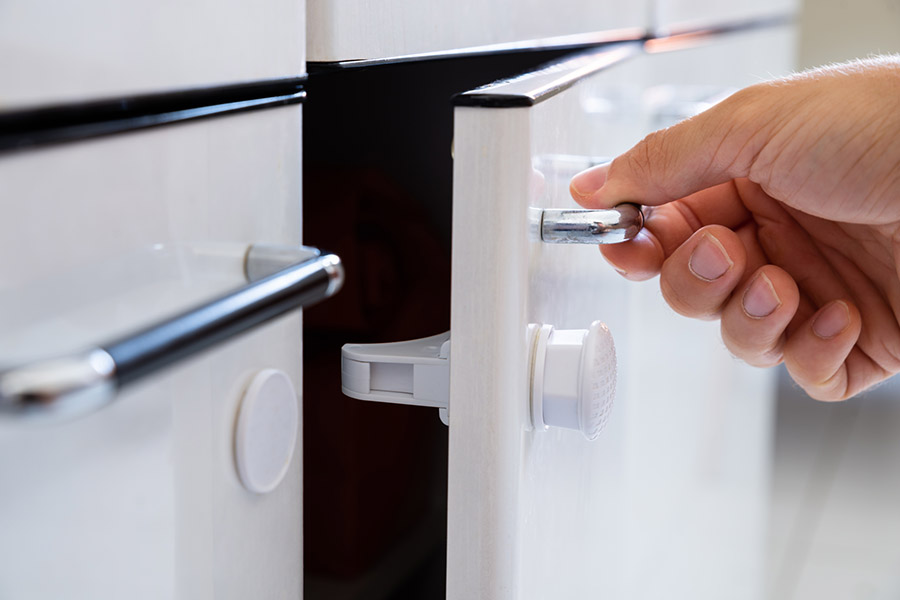 Even in
sizeable apartments
, you're not likely to have enough high places to keep everything. But you can still guard young ones and your valuables by putting them in locked cabinets. You'll discover numerous different kinds of locking systems available for purchase. Some fit around cabinet knobs, while others make doors impossible to open for toddlers with poor dexterity. And when the child in your home enjoys playing in the toilet or refrigerator, get locking devices for those too.
Incorporate Baby Gates To Stop Little Friends From Getting Into Trouble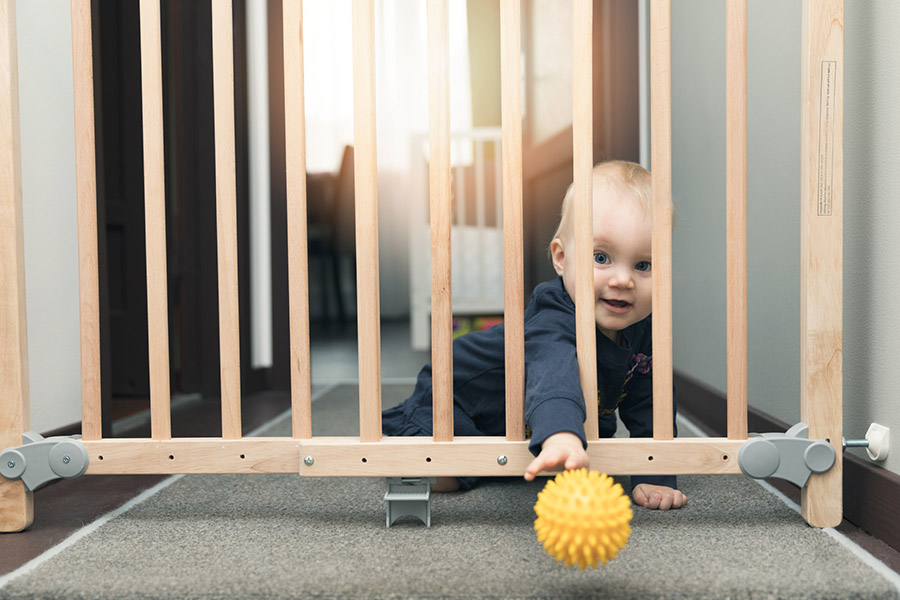 Whenever they become mobile, toddlers attempt to roam around. In order to keep them within sight and out of potentially risky areas like utility rooms and kitchens, employ a playard or indoor gates to secure them. A portable playard will have ample room for an infant and an assortment of playthings to entertain them when you're fixing dinner or trying to get some work done. Foldable playpens can be put away effortlessly when they're not being used.
If you have curious toddlers, baby gates will keep them in a single space. A great number of baby gates are secured by tension so you aren't required to drill into your apartment walls. When you have to employ your drill for a baby gate, remember to repair the holes before moving.
Keep Children Inside With Childproof Door Locks
Little ones sprout up fast, and before you know it, they're of a height to reach the knob on the front door and leave. To thwart your wannabe fugitives, consistently keep your door's chain attached whenever you have younger guests around. If your apartment doesn't have a door chain lock or you often neglect to use it, think about using a door knob cover that makes it difficult for small hands to grab and twist. For sliding patio doors, try an easy-to-install flip lock. These stick to the stationary segment of the door and prevent children from pushing the door at all when you activate the lock.
Avert Falls With A Balcony Guard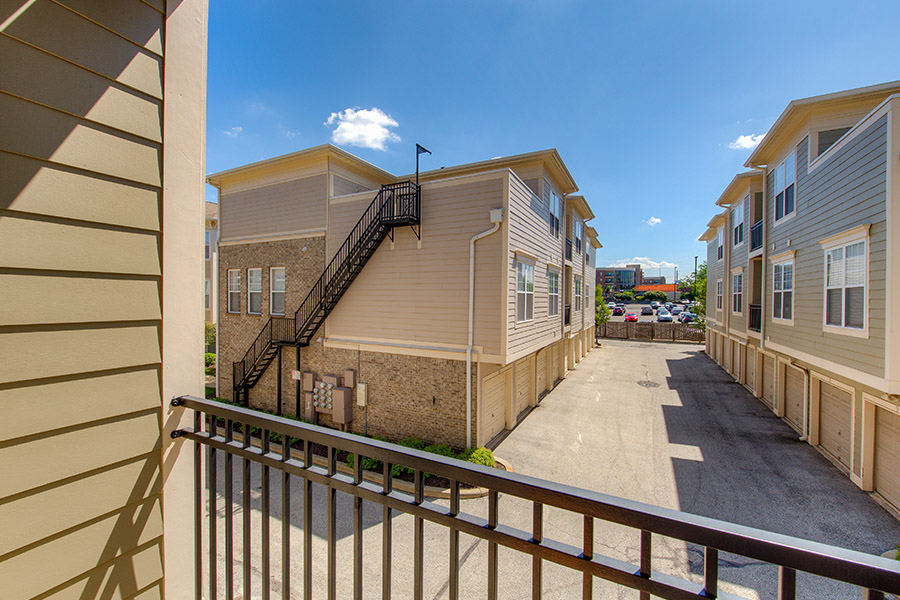 If you permit children to come out on your balcony, a mesh balcony guard is a smart thing to have. These resemble nets and fasten to your balcony to prevent objects from escaping through openings. You could even opt for a a privacy product that adds the benefit of bringing you privacy regardless of whether you have kids about.
Establish A Home For Guests Of All Ages At North Haven Apartments
Residents and their guests of all ages appreciate habitating and hanging out at North Haven. If you want to know what makes our luxury apartments and community features so popular, request a tour or call 317-350-1875 to speak with one of our leasing specialists.